April Transitions
The drive down. Drove down Hwy 101 and it's always fun when the Ocean makes its first appearance. This vista point at Arroyo Hondo Bridge (now retired), just south of Gaviota State Park, is a particularly good place to stop.
A day with Mom. There was moving and arranging to be done, but being Friday it was matzo ball soup day and a trip to Gardens of the World before a family celebration.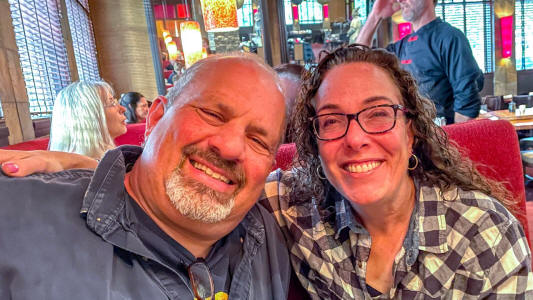 Celenbrating their first date plus 27 years.
The Drive Back. Gas prices are through the roof and there is much less to see on Hwy 5.
April 3, 2022
© Greg Harris, 2022
All Rights Reserved