Linda & Harry Visit
A visit to the Tech Museum in San Jose inspires Harry and Greg to try the new Segway and had a lot
of fun watching the trained Aibo robot.
Every person for him or herself on the Malibu Grand Prix race course. Greg and Harry later graduated to the
bigger cars where Harry couldn't understand why his score kept getting lower when he was going faster and faster each time.
A day berry picking followed by a picnic at the beach. The strawberries were great but we felt obliged to
pick the pucker prone boysenberries as well.
We built our standard dragon fortress with a fire breathing moat and blue nosed secret entrance.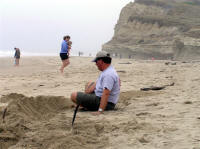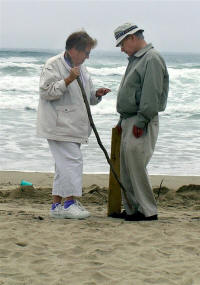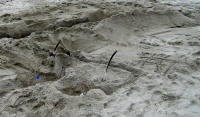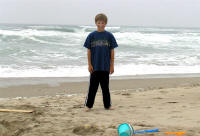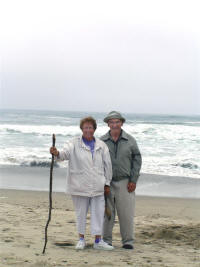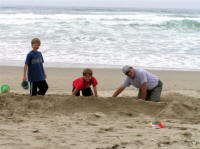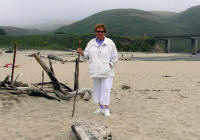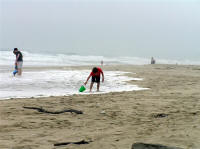 Linda and Harry vacationed in and around San Carlos between June 24th and the 30th, 2005.
UPDATE: A few pictures from Linda's camera from their trip to Alcatraz
July 4, 2005
© Greg Harris, 2005